What's New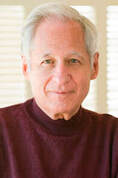 Fall In-Person Event Featuring Four Talks and a Polish Lunch
​
Exploring Family History with Stephen P. Morse
Saturday, November 6, 2021

10 am, Chicopee Public Library, 449 Front St., Chicopee
• One-Step Website: A Potpourri of Genealogical Search Tools
• Case Study: Genealogy of Renee Kaufman

12:30 pm, Munich Haus, 13 Center St., Chicopee
• Luncheon & Raffle Prizes
• The History of the Geography of New York City
• Getting Ready for the 1950 Census: Searching with and without a Name Index

The PGSMA is thrilled to have Stephen Morse back as the speaker at our multi-talk fall event. Some members will remember our day with Steve Morse in 2015 fondly for the wealth of information we learned. This fall Steve will present four talks - two in the morning and two in the afternoon. Mid-day we will enjoy a Polish lunch at Munich Haus as a group. There is no better way to spend a Saturday in November than with your genealogy colleagues learning from an expert.

About the Speaker: Stephen Morse, PhD is the creator of the One-Step Website for which he has received both the Lifetime Achievement Award and the Outstanding Contribution Award from the International Association of Jewish Genealogical Societies, Award of Merit from the National Genealogical Society, the first-ever Excellence Award from the Association of Professional Genealogists, and two awards that he cannot pronounce from Polish genealogical societies! In his other life Morse is a computer professional with a doctorate degree in electrical engineering. He has held various research, development, and teaching positions, authored numerous technical papers, written four textbooks, and holds four patents. He is best known as the architect of the Intel 8086 (the granddaddy of today's Pentium processor), which sparked the PC revolution 35 years ago.

Please register by October 25th, by following this link: COMING SOON

Talks are free
The delicious Polish Lunch at Munich Haus is $17 for PGSMA members and $20 for non-members
---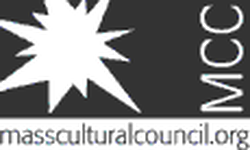 This program is supported in part by a grant from the Chicopee Cultural Council, a local agency which is supported by the Massachusetts Cultural Council, a state agency.
---
---
Our Mission

Welcome to our website! The Polish Genealogical Society of Massachusetts was founded to:

promote interest in preparing a family tree
unite people interested in Polish research
assist in research efforts
sponsor educational programs and publications
preserve historical material which could aid research

We welcome your comments and questions and invite you to join us at our next meeting or event.

For more information, please go to

About PGSMA

or call 413-586-1522. Information about membership may be found in this

brochure

. We look forward to hearing from you.
---
Membership Is Easy

The PGSMA is excited to announce that it now can accept credit and debit card payments for membership fees. Please go to our

membership page

to join, renew, or buy a gift membership today. The membership year runs from January 1, 2020 to December 31, 2020. Please help support our programming and mission by renewing or joining now.

---

Need Research Help?

We are available to help you start your journey or get past roadblocks. Be sure to visit our

Research Library page

and find out how the PGSMA may be able to help you.

You may visit the Research Library in person on ​Fridays from 1 - 4 pm at the Polish Center of Discovery and Learning in Chicopee, Massachusetts to browse the collection of genealogical resources or receive help from one of the research assistants.​

Please note that the Research Library is temporarily closed due to COVID.

---